Top Commitment
In accordance yo out management philosophy "Bringing happiness to all the people who share a connection",
we hope to combat the declining number of birth and marriages in Japan and create a sustainable society
Representative Director of IBJ,Inc.
Shigeru Ishizaka
To "Bringing happiness to all the people who share a connection", we have created a new platform of marriage activities with a mix of IT and human interactions
 Before IBJ came into picture, the word 'Konkatsu' (marriage activities) wasn't commonly used word. There was a notion among the bachelors that marriage agencies are hard to enter and too costly and hence there was really not a system in place that could be trusted. In these times Japan's first marriage hunting service called "Bridalnet" was established to respond to the earnest desires of those who wish to get married.
With excellent information matching function utilizing IT and customer support, we will realize services that is easy and reasonable to use, and by responding to the needs of many people, we will also solve the social problem of declining birthrate and aging population.
By aiming to " Bringing happiness to all the people who share a connection", we will expand our business domain by responding to the needs of the market, aiming to form a future where the problem of 'declining birthrate and unmarried individuals' is solved. We are also developing our business with the goal of creating 5% of the annual marriage in Japan(about 25,000 groups).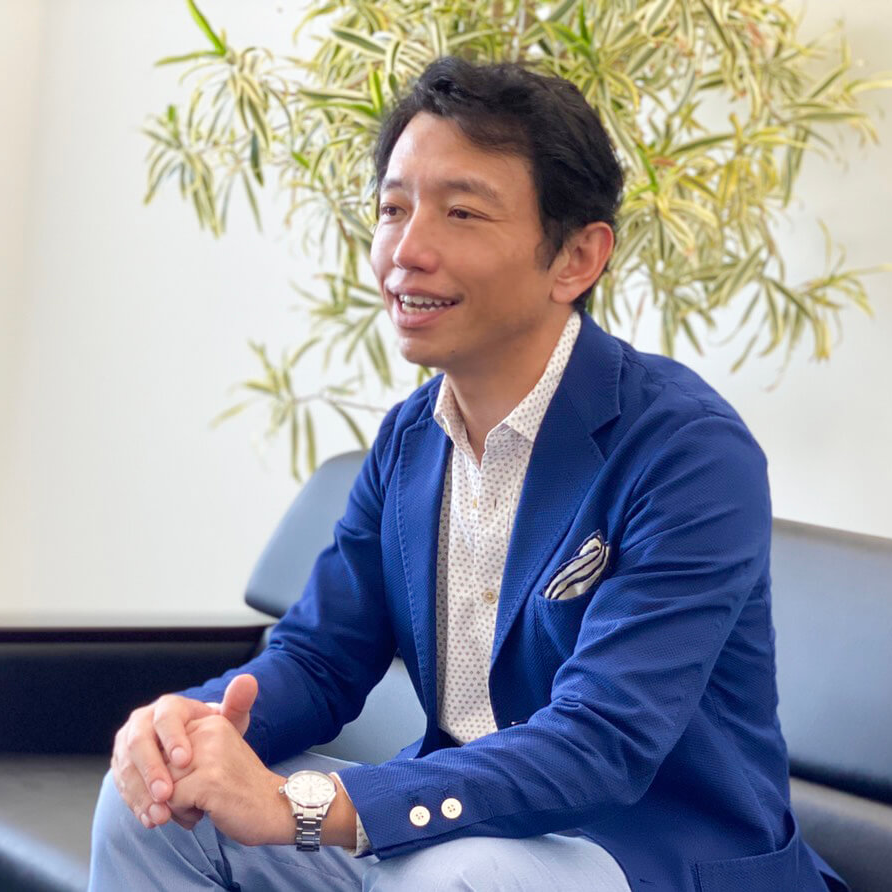 Strive to popularize and expand healthy and safe meeting places.
Responding to changing needs from the customer's perspective and pursuing an ideal society
 While marriage hunting is becoming a familiar service for many people, the competitive environment is intensifying as the marriage hunting market is refined and services that meet customer needs are carefully selected due to the harsh eyes of customers with high IT literacy. IBJ wants to revitalize and drive the marriage hunting market by capturing customer needs more than ever and providing more added value.
Looking at the long term, we can expect the arrival of a "society that recognizes diverse values ​​and views of marriage from a broad perspective."
IBJ will accept the new concepts and diversity that arise from these social changes and contribute to the formation of a future society through its business.
In addition, as a market leader, we believe that it is our responsibility as a market leader to control the market, which becomes more complex as the market grows and matures, like dealing with problems such as fraudulent use and maintaining the soundness of the market.
Sustainable growth and Source of value creation.
Emphasizing communication based on trust between 'Human resources' and 'Organization'
 We believe that the foundations that support the sustainable growth of a business are the 'Human resources' who have the qualities suitable for the business and the 'Organization' that exerts their strengths.
The marriage hunting business is a job that involves a major turning point in life. For this reason, the results of building relationships of trust with customers and creating married couples are of utmost importance. IBJ employees will be able to fulfill their mission of creating marriage, as a result of the employees who are in charge of services accurately grasping the expectations of customers and continuing to provide added value that exceeds expectations, which will gradually strengthen their trust. On the other hand, we are looking for human resources who can sympathize and consider the feelings of others.
In addition, due to these business characteristics, the organization attaches great importance to the mutual connection between employees, and strives to create a culture and work environment where employees can communicate with each other.
We also use the guideline for effectiveness evaluation as "whether one can sympathize with the company's philosophy and act based on it", and we are also working to improve the education system so that each employee can carry out this.

Solving social issues through Business.
Aiming to contribute to a sustainable society and organizational strength from an ESG perspective
 The world that is looking to build sustainable society has adopted SDGs as a common goal and there is an increased momentum for creating a sustainable society, such as increased ESG investment that evaluates companies based on 'environment, society, and governance'.
IBJ is also working to strengthen its management base from the perspective of ESG, aiming for steady growth over the long term.
In governance, we will promote the creation of a resilient system suitable for industry-leading companies, such as transparency of decision making and strengthening of risk management.
In terms of the environment, we are striving for environmentally friendly business operations such as promoting energy conservation and considering green procurement, and promoting corporate activities in harmony with the environment. We aim to contribute to the 'Healthy global environment of the next generation'.

 Corona made us introduce services such as 'online matchmaking', which overturns the common notion of marriage hunting that matchmaking happens face to face and these services have grown significantly.
I feel that this is an example of IBJ's uniqueness that accurately embodies the needs of our customers. It was a result of the on-site staff quickly grasping the new needs of customers, and I realized once again, the importance of continuing to respond from the customer's perspective and staying firm with them. We will continue to grow together with you, looking forward at customers and society and responding to their requests. We look forward to your continued support.